How a Diabetes Food Plan Gives You Freedom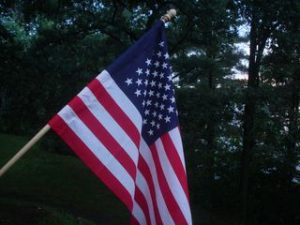 If you have diabetes did you restrict the sweets this weekend? Or did you give yourself the freedom to eat as much as you wanted because you planned to get back on your diet tomorrow?
As I reflect on the 4th of July holiday I am thinking about the great freedom we have in this country to make our food choices.
But with diabetes do you feel like the freedom to eat your favorite foods has been taken away from you?  If you are following the advice of your doctor, family or friends that have given you rules about what and what not to eat, those rules or diets may not be your best long term solution. They are trying to help but in order for lifestyle change to work it needs to be your choice and something you believe in and feel confident you can live with.
To set up a successful diabetes or weight loss food plan, take time to learn about diabetes, more importantly learn about your diabetes, and then set up a diabetes food plan that gives you freedom in your food choices and helps you reach your goals.  If you set up your own plan and make your own choices you will have more success and will want to stick with it.
One visit with your doctor or dietitian may give you instructions on foods but in reality developing a food plan that will help you reach your goals often takes weeks or months. Why so long? Because it is less about knowing what to eat and more about exploring how different choices are affecting your diabetes related goals.
Your diabetes food plan is not a  meal plan handout that everyone can take home and get magical results from. Think about all the factors influencing our food choices: our culture, environment, finances, health, emotions, social events, religious beliefs, past experiences, news stories, etc. You may start with a guide but you will need strategies for different situations in your life such as holidays, work days, weekends, and social events.
Finding a plan that will work means knowing where you are starting, setting goals, using strategies for problem solving and reviewing your progress.  That all takes time but once you have set up your own diabetes food plan you will feel you have more freedom in your food choices.
Living healthier almost always gives you more freedom and independence in the long run. So what is your first step? Email me to get more information on how I can assist you in reaching your diabetes health goals.  My diabetes nutrition coaching program will help guide and support you as you find your plan for success!